...see
https://twitter.com/JakubPalowski/statu ... 6508647427
#Poland to purchase 22 #AW101 helicopters for the #Army Aviation. These will replace Mi-8 and Mi-17 in
@25BKPow , complementing #AW149 already purchased.
https://twitter.com/Defence24pl/status/ ... 1197961216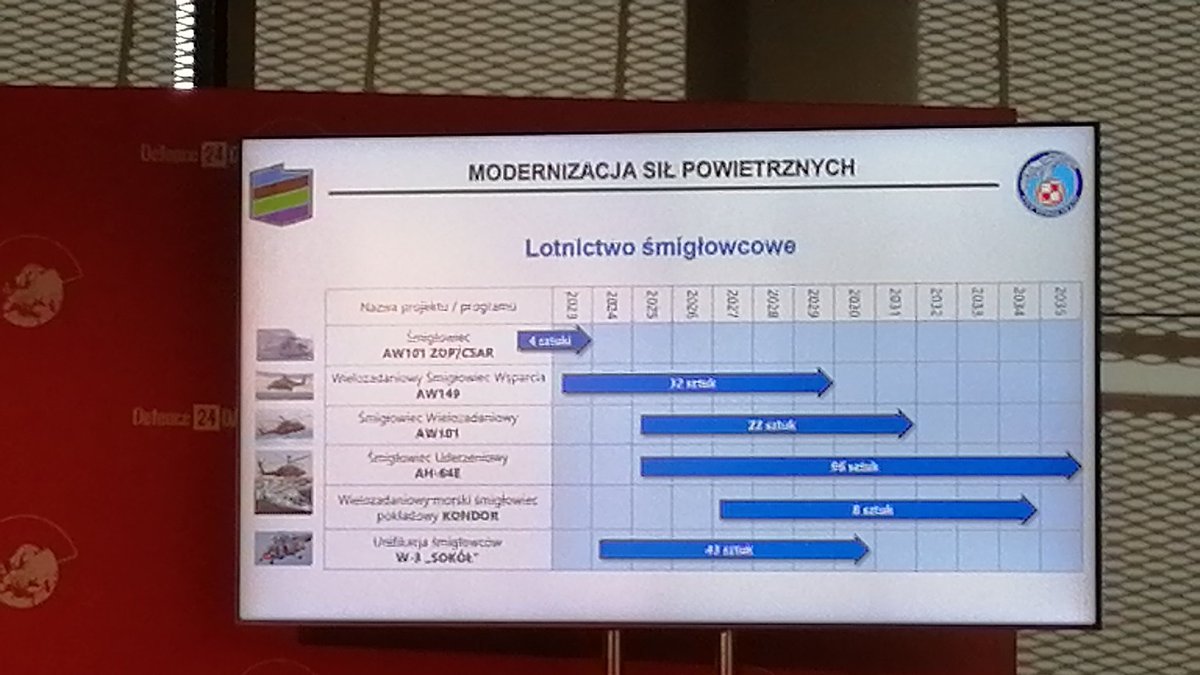 https://defence24.pl/sily-zbrojne/defen ... owietrznej
/
https://defence24-pl.translate.goog/sil ... _hist=true
Defence24 DAY: New helicopters for the Air Cavalry

During the Defence24 DAY conference,
the Inspector of the Air Force Brig. Ireneusz Nowak informed that
the purchase of 22 multi-role AW101 helicopters is planned.

They will be used by units subordinate to the 25th Air Cavalry Brigade, together with the newly acquired AW149 multi-role battlefield support helicopters.

The AW101 helicopters in the multi-role version will replace the Mi-8 and Mi-17 machines.
They will probably perform mainly transport tasks.

The Land Forces will be the second user of the AW101 in the Polish Army.
The first is the Navy, which acquired 4 machines in the anti-submarine version
with the ability to perform combat search and rescue missions (ZOP-CSAR).

The helicopters will be delivered by 2023, the contractor of the contract is PZL Świdniik, owned by Leonardo Helicopters.

More info coming soon.