Good evening all,
End of last week I went on a small two day spotting trip here in Bolivia, trying to catch up with the latest before going back to Europe for a month from next Monday.
Anyway, Early Wednesday morning I went to El Alto to catch my 06:30 flight to Trinidad, although being an Aerocon route the flight was performed with CP-2473 Metro 23 of Amaszonas. Arrived on time in Trinidad after the comfortable one hour flight. Becauce of the sudden change in temperature and humidity I had to leave my camaras half an hour in the sun before being able to take any photos.
This time (with help from Cochabamba based Spotter; Jonathan Olguin), I had the possibility to walk freely around most of the airport and get some desent shots of among others the 4 (well actually four and a half) dumped old props.
Here CP-1960 Douglas C-47A Transportes Aereos San Jorge (n/t)
And here CP-1616 Curtiss C-46C North East Bolivian Airlines, both dumped close to the terminal
On the other side of the runway are another two Dakota fuselages. First CP-583 Douglas C-47A Trans Aereos San Miguel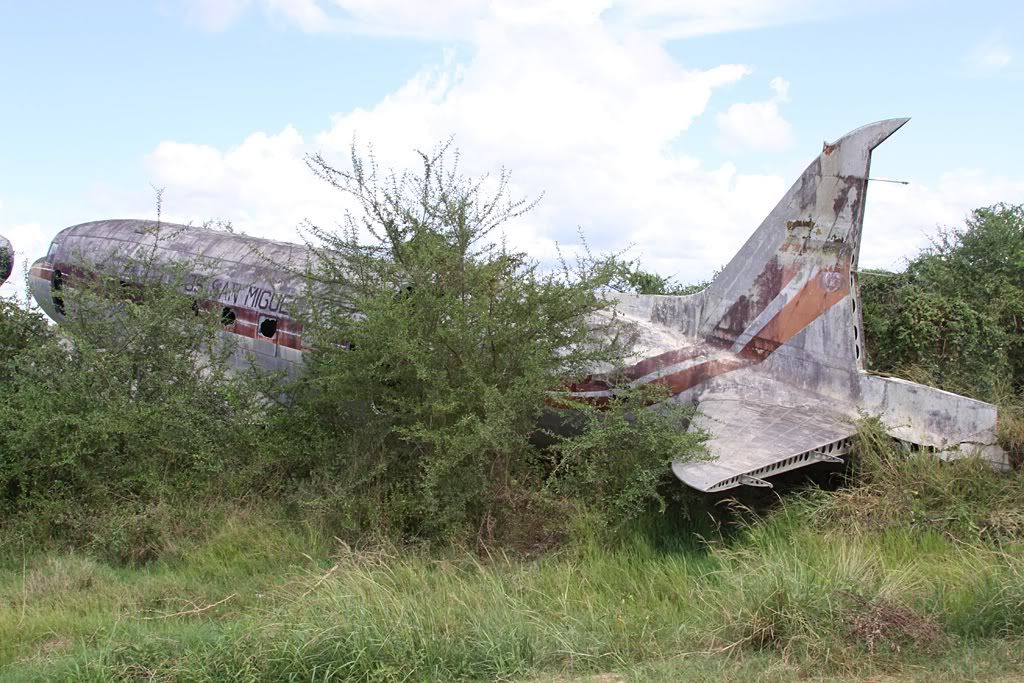 The other one turned out to be TAM-37 Douglas C-47A Transporte Aereo Militar, photo taken from CP-2491 a Cessna 172 during landing
The reason for our Cessna flight was to get some photos of CP-2429 Boeing 727-259(Adv) Lloyd Aereo Boliviano, that crashed some kilometers from Trinidad 1st February 2009.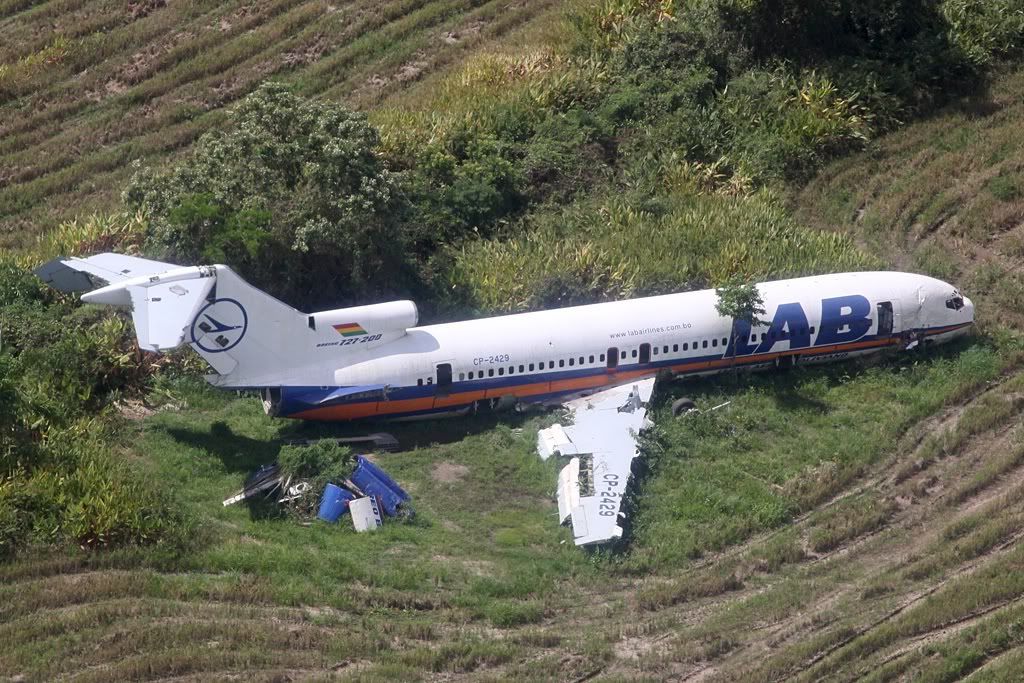 We also passed the FAB dump, here are the remains of a Convair (should be ex. FAB-73) an unknown Arava and a few smaller types.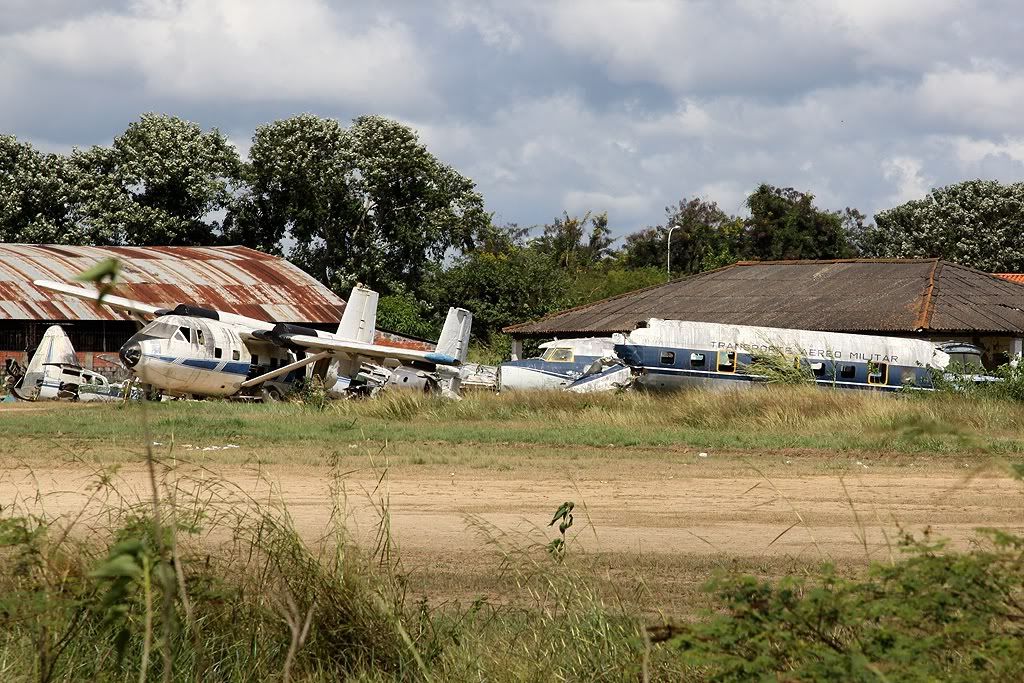 Also the local tower was visited, here FAB-85 Casa 212 Transporte Aereo Militar, seen from above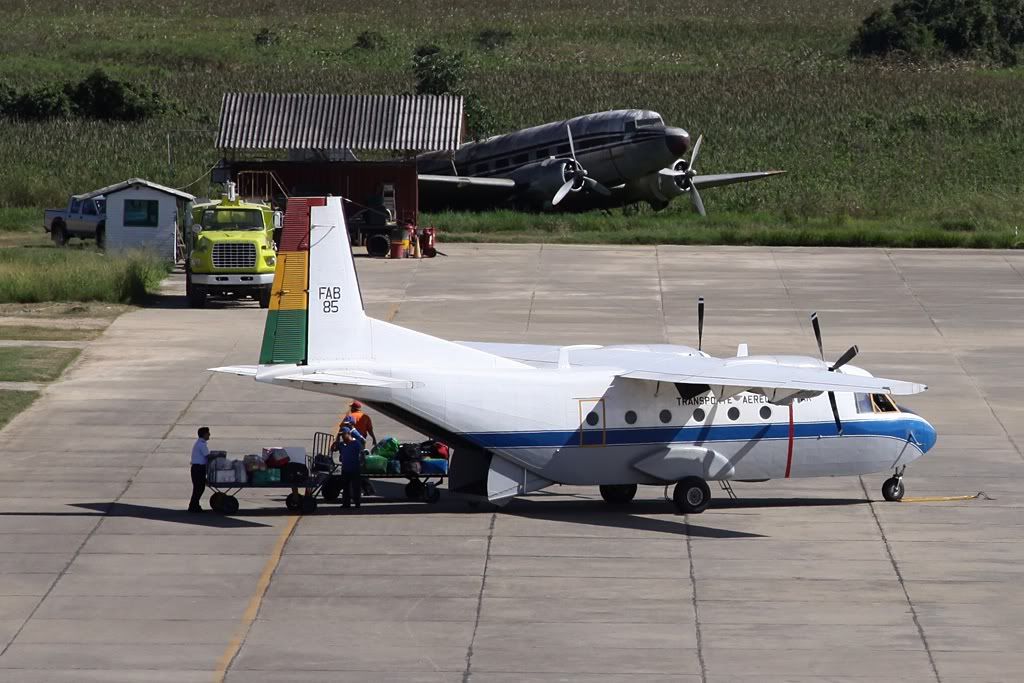 Otherwise it was Metro time, here three of the eight Metros seen active during the day.
The latest Metro on Bolivian register CP-2563 Metro III (cn BC-783B).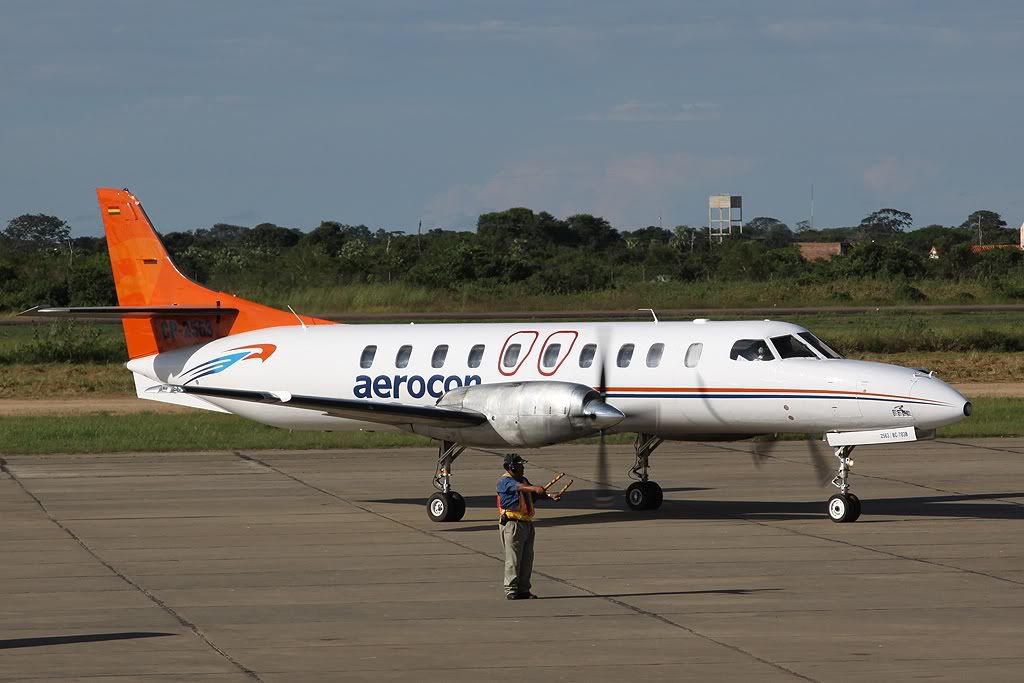 Also lots of lights were seen, here CP-2532 Ce207 landing.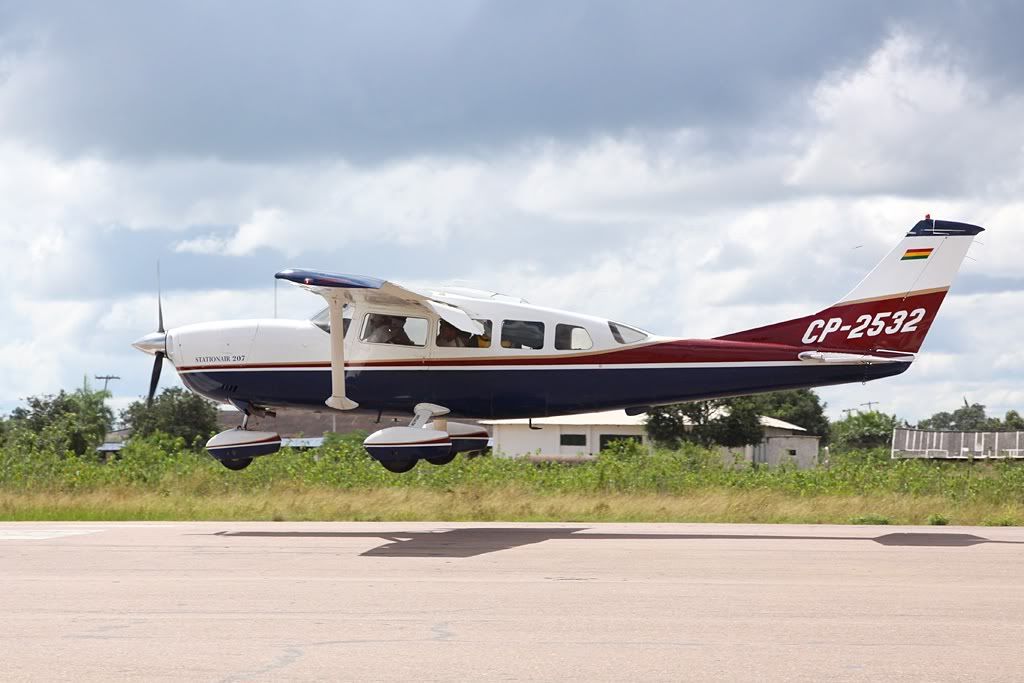 That was all before heading to Santa Cruz with Aerocon on CP-2548 Metro III.
/Michael