Hello all,
Tonight i was at 40 years anniversary of the MLM Soesterberg. They show the new plane in there collection. It is a former Fouga CM-170 Magister from the Belgium air force. The serial is MT 51, and that is strange, because when i read this site
http://belmilac.wetpaint.com/page/Potez ... ter?t=anon
there where only serials from: MT01 - MT25, MT26 - MT50. But it is there new beauty in there collection. Nice paint job, and in good condition, if you see that this beauty is 40 years old. i also hear that the Commando in chef of KLu have say yesterday that in 2013 the army museum from Delft will be located in Soesterberg. Hope you all like the photo's, the place where they show the plane was not that spotter friendly.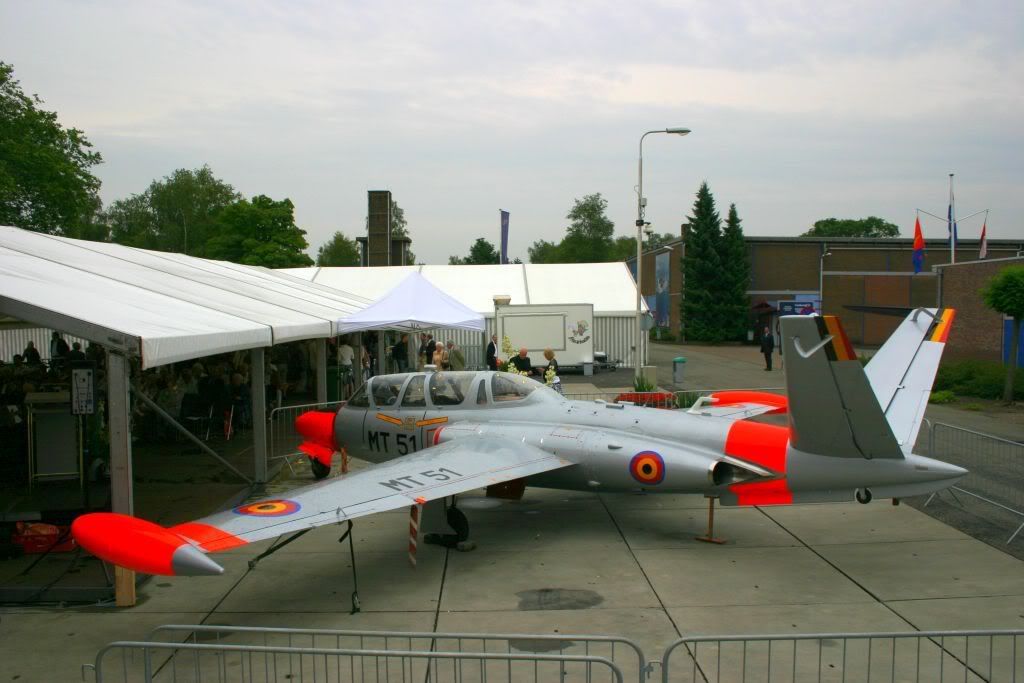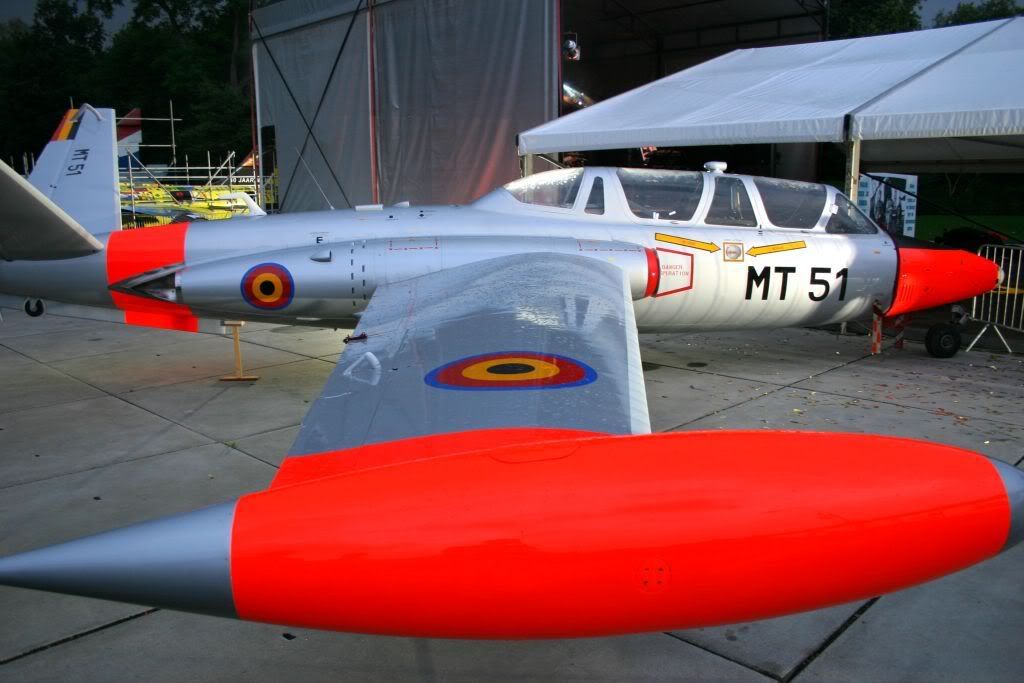 Danny