Because last year was such a succes we again travelled to Moscow this year. Our goal was to visit Chkalovskaya, Kubinka and Moscow centre for the air parade. This year the russians celebrated their 70th anniversary of the victory over Nazi occupation. In this photo topic I will not show my pictures taken during the parade in Moscow centre om may 9th. Those have been covered by others as well. I will concentrate on the 'jewels' you can catch at Chkalovskaya and Kubinka during this period.
Chkalovskaya may 4 2015
Not the best weather today but that doesn't matter when this comes in. Giant rumbling An-22A RA-09342 c/n 043482282 from Tver. According to Russian aviation enthousiasts one of two left flying at the moment.
Mig-29 (9.12) Fulcrum A RF-92178 02 Blue. Astrakhan based from 4.GTsPAV. This aircraft came in from Kubinka where it was overhauled recently. It joined the other Astrakhan Fulcrums which were temporary based at Chkalovskaya to 'form' the '7' in the sky over Moscow during the parade. It seems that Astrakhan is the last base still operating the 'old' Fulcrum A models.
Visiting Il-76MD RA-78762 c/n 0083486574 from 224th Air Detachment of Military Transport Aviation based at Migalovo. This aircraft can be seen abroad more often because it is one of the Candids often used to transport the cars of Mr. Putin when he goes on a state visit.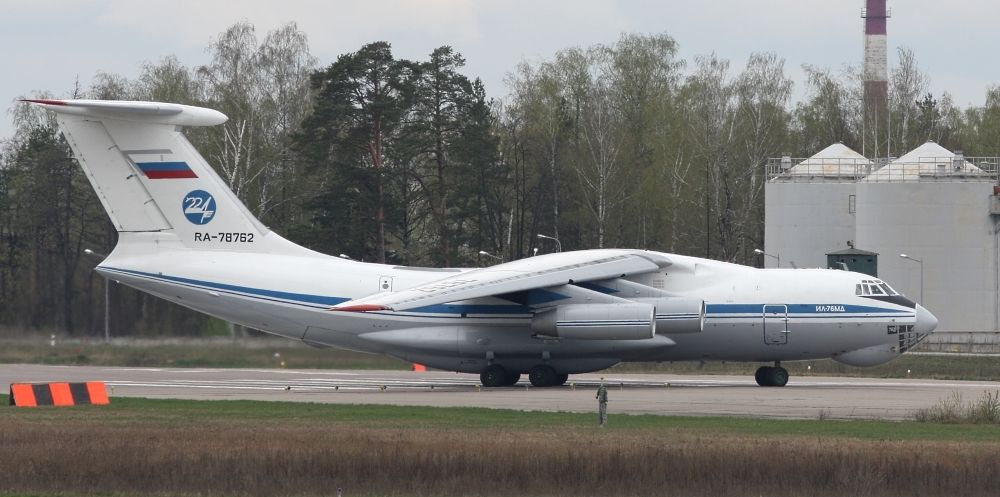 An-22A leaving again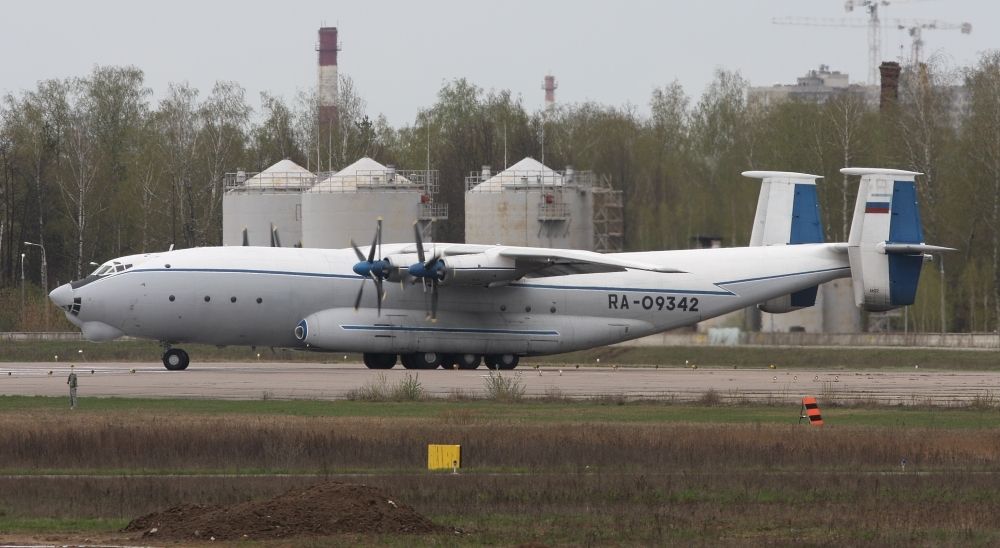 Su-25SM RF-92259 12 red. Four SU-25SM's from Primorsko-Akhtarsk also came in today from Kubinka and this is one of them. These four aircraft were still in the 'new' grey colour scheme when sighted earlier at Chkalovskaya in april. All the Frogfoot aircraft in the 'new' grey colour scheme taking part in de 2015 parade ( also the ones temporary based at Kubinka ) were repainted in camo colours a few weeks before the parade at Kubinka. I guess the commander demanded uniformity.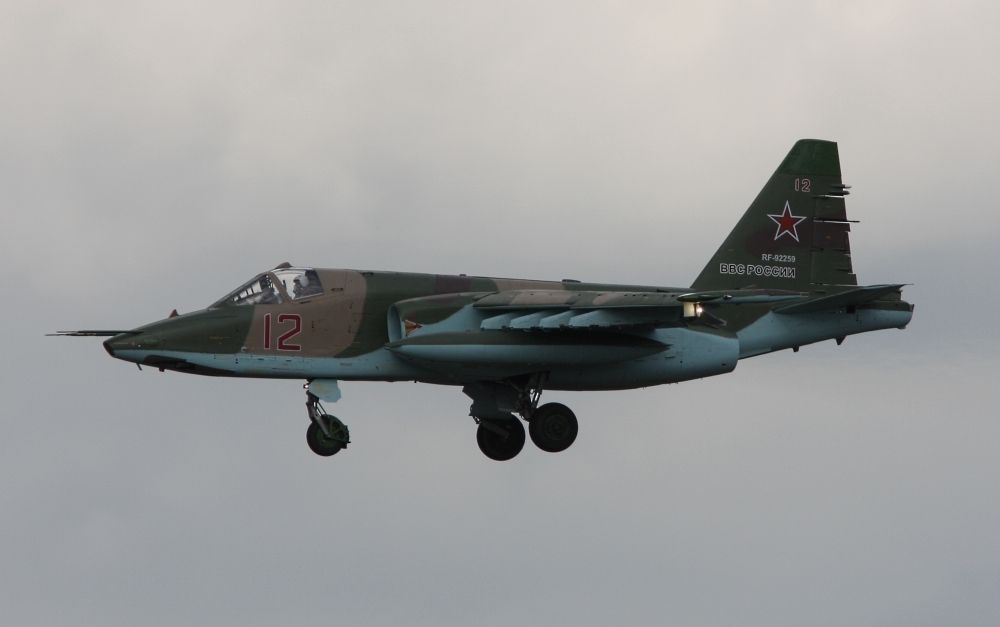 Kubinka may 5 2015
Two Su-25BM's returning. The RF-95157 c/n 10536 with the code 36 red was still coded 36 yellow a few weeks ago. Like two other Su-25's from Domna, temporary based at Kubinka, the yellow codes were repainted in red. Again for the sake of uniformity I guess.
Mi-8AMTSh Hip RF-91410 23 white. One of the newer Hip variants built at Ulan Ude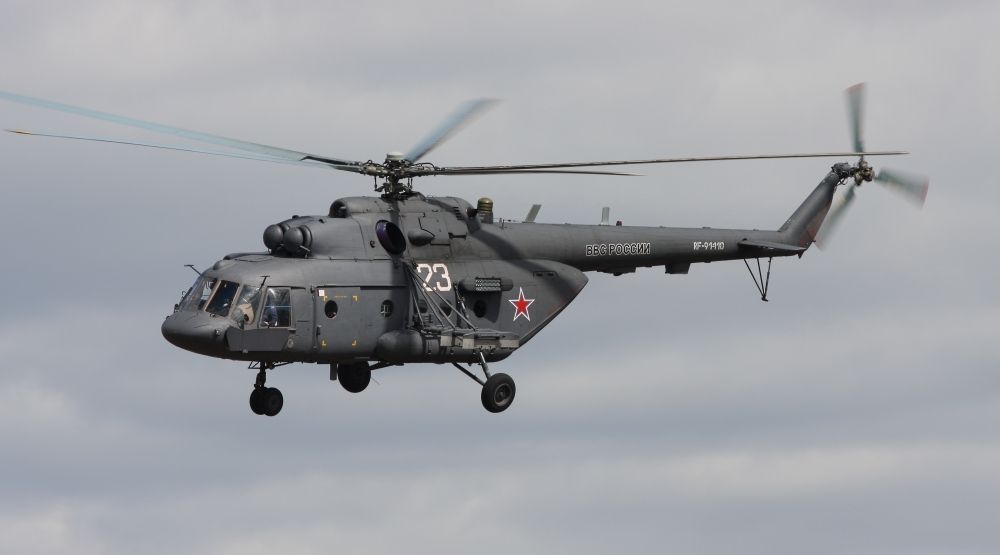 Su-25UB RF-91981 79 red c/n 38220131285. In april 2015 this aircraft was named 'Vladimir Zhigunov', in honour of a Hero of the Soviet Union, during a ceremony at Lipetsk airbase. Then it was still painted in the 'new' grey colour scheme and it also landed at Kubinka in april in this scheme. Like the other grey ones it was painted over in camo colours. We don't mind because camo looks a lot better on a Frogfoot than the boring grey.
Su-25SM RF-91970 11 red. This Frogfoot probably is home based at Budyonnovsk.
Chkalovskaya may 5 2015
Tu-134UBL RF-12041 31 blue c/n 64073 Russian Navy. This visitor is normally based at Yeysk situated in Shcherbinovskiy rayon, Krasnodarskiy Kray.
An-26 RA-46704 c/n 0505 keeping us busy for two days calibrating the nav aids. Built in 1969, this is one of the oldest An-26 understood to still be in service with the Russian AF and quite possible the oldest one still active anywhere.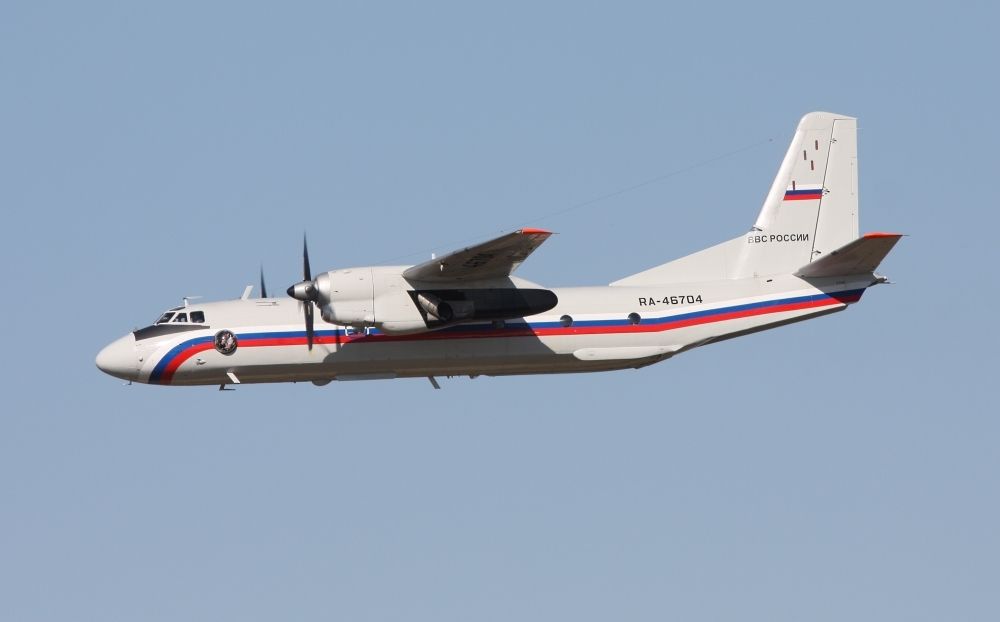 Tu-134AK RA-65690 c/n 62805. Pristine looking smoker.
Tu-154B-2 RA-85605 c/n 84A605 from 223th Flight Unit based at Chkalovskaya with antenna fairing. Last built Tu-154 "B" version.
Chkalovskaya may 6 2015
Tu-134AK RA-65986 c/n 63475. Another screaming Crusty still going strong.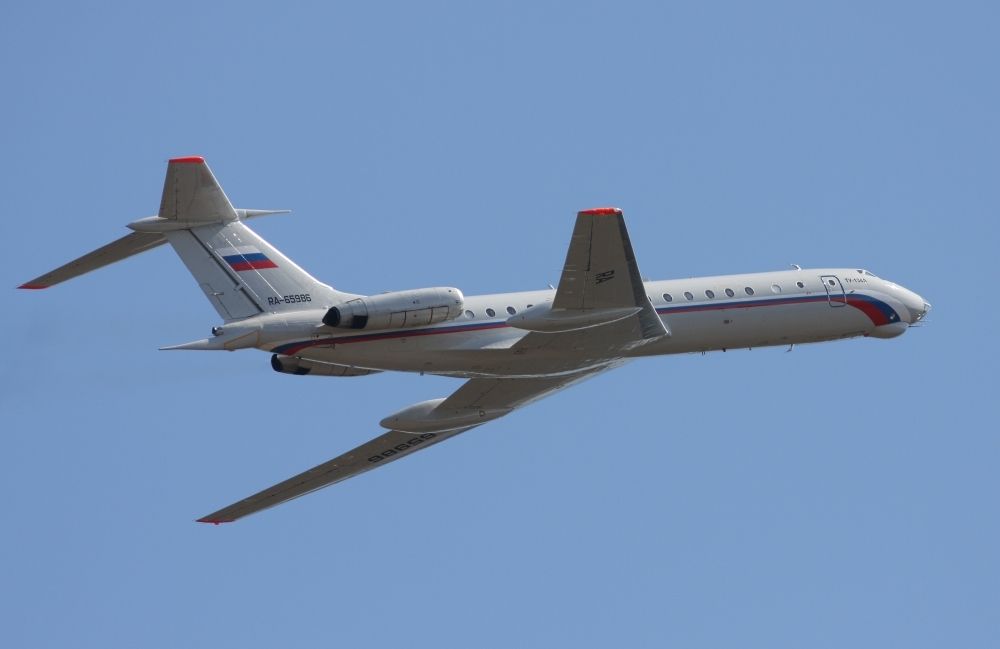 Il-22M-11 Zebra RF-94417 c/n 0394011094. These Russian airforce command posts can be seen in largest numbers at Chkalovskaya.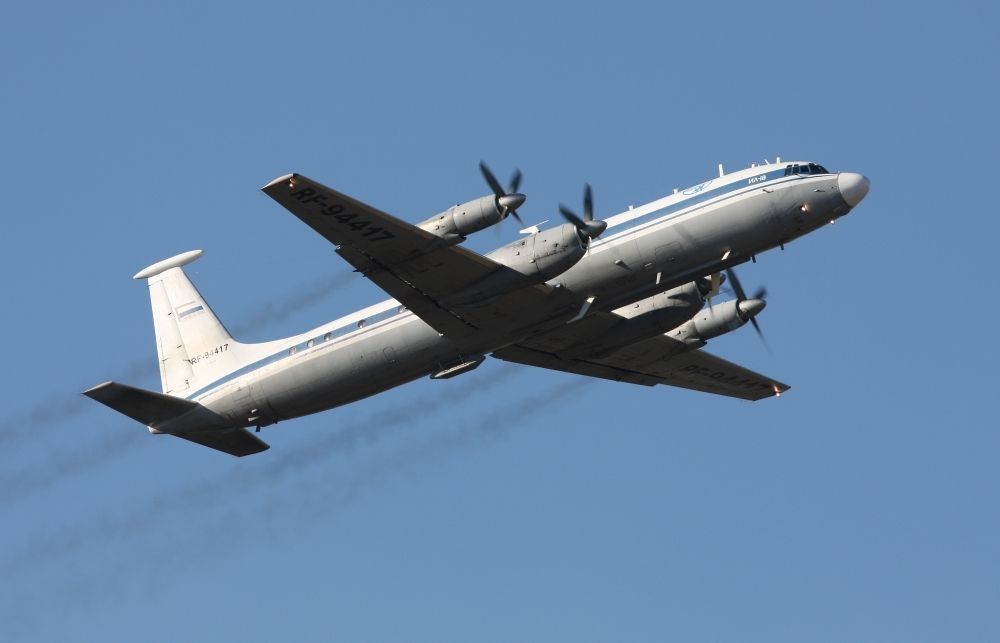 Tu-134A-3 RF-65151 c/n 63620 Roscosmos. Roscosmos is the Russian equivalent of NASA.
An-12BK 68 red c/n 9346303 from 223th Flight Unit based at Chkalovskaya circuit bashing.
Il-76MDK RF-75351 c/n 0083481431 from Roscosmos also doing it's training rounds. MDK is a very rare version of the IL-76, designed for simulating Zero-G. There were four aircraft built. At present there are only three: RF-75351 (this), RF-75352 and RF-75353.
Kubinka may 7 2015 General rehearsal of the air parade
Mig-29UB Fulcrum B 11 blue from the Swifts landing after the weather flight.
Su-25BM RF-95156 39 red c/n 25508110533 also returning after the weather check. Also this one was still coded 39 yellow a few weeks ago.
Mi-28N Havoc RF-95313 11 white taking off to take it's position in the helicopter row prior to the mass take off.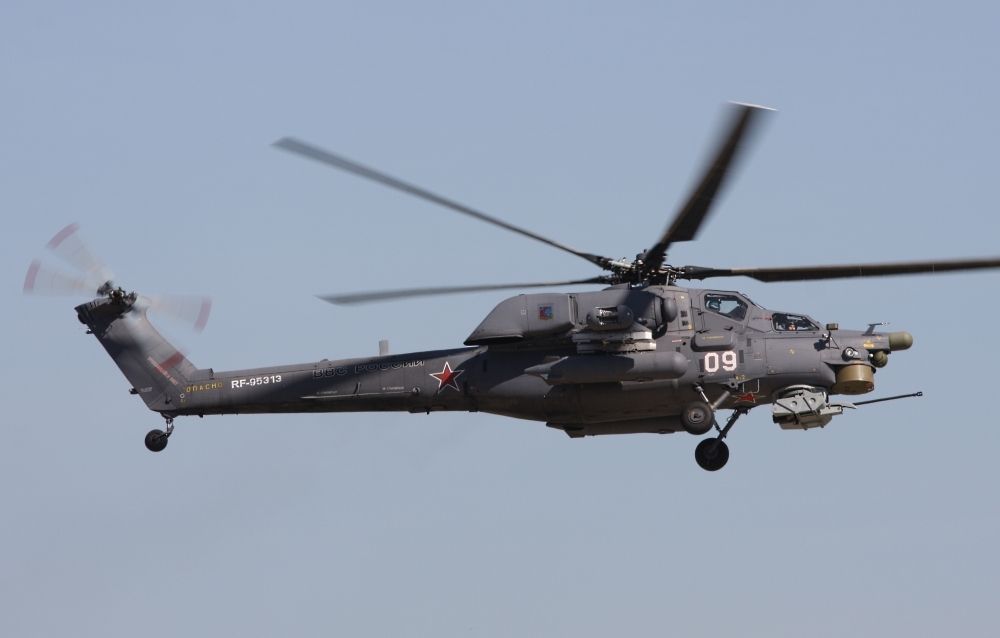 Ka-52 Alligator RF-91342 52 white doing the same manoeuvre.
Mi-26 Halo RF-95573 03 yellow c/n 34001212600. The leading 'hen with chicks' taking off.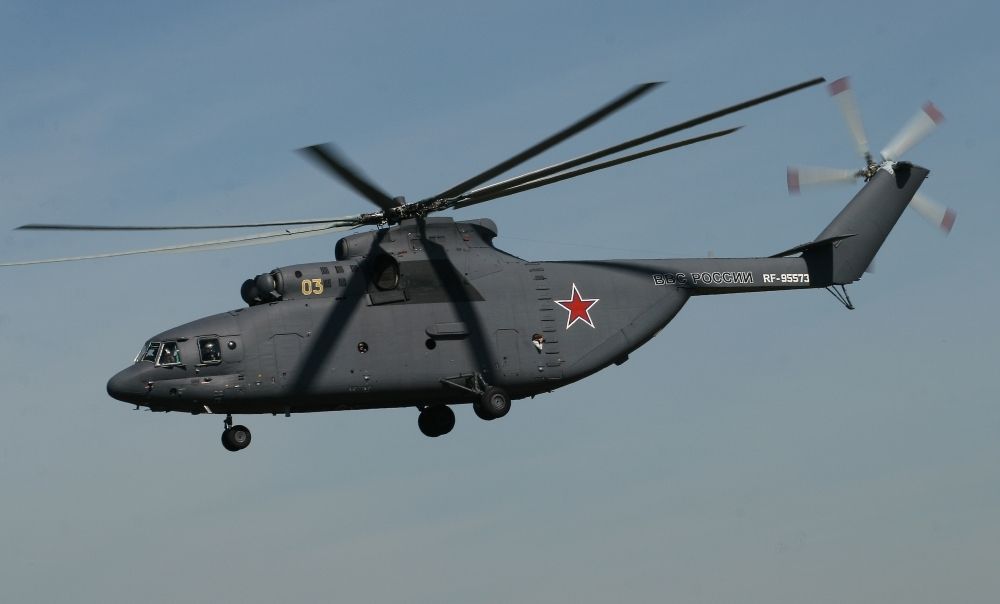 Formation of Havocs taking to the skies.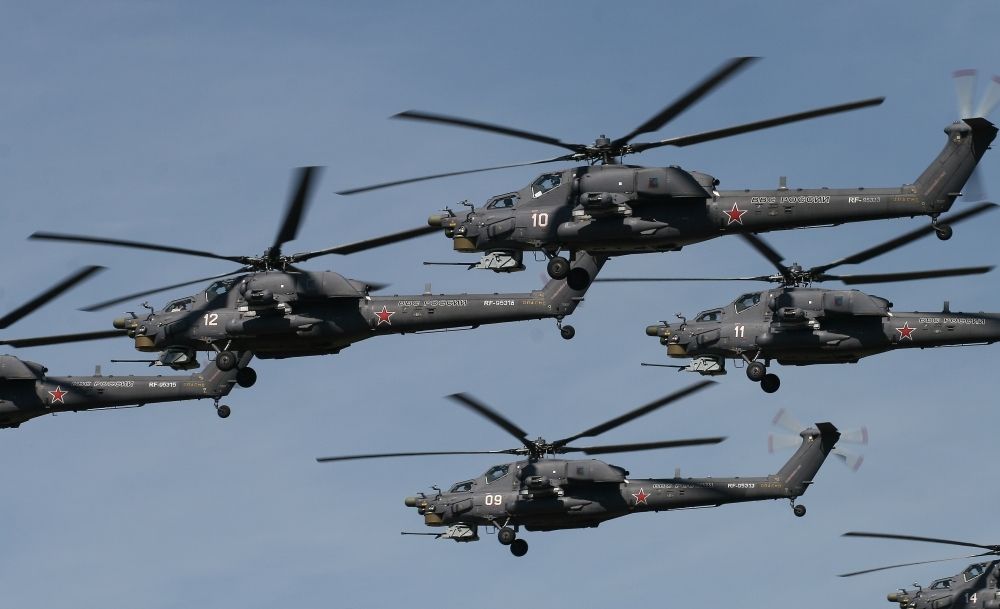 Su-25BM's returning after their smoke trailing mission. RF-95155 14 red was still coded 14 yellow a few weeks ago and also had a shabby appearance then. It definitely received a new paint coat and a red code. This Frogfoot originates from Domna air base which is about 5000 km from Kubinka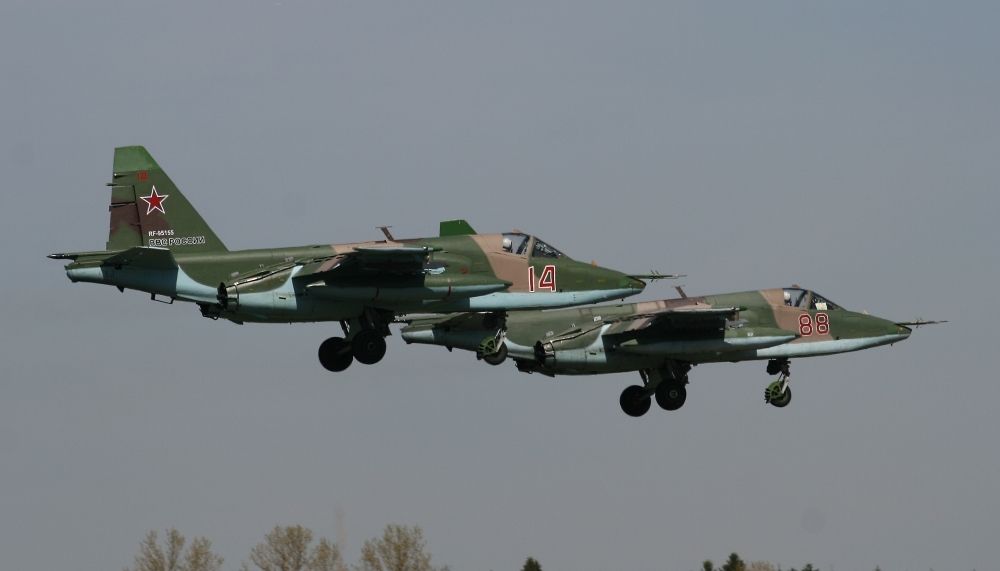 Su-25UB RF-92256 97 red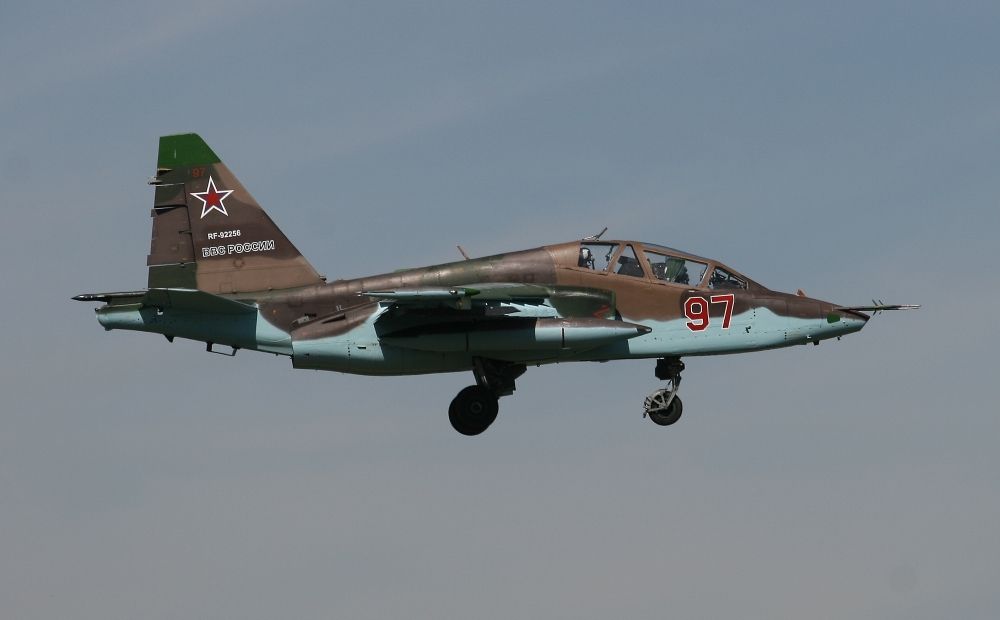 Su-25SM pair. RF-93051 23 red in front position.
Mig-29 (9.13) Fulcrum C 29 blue of the Swifts with an appropiate code. The Fulcrums of the Swifts used to be coded in a lower range.
Su-27UB Flanker C's from the Russian Knights returning to Kubinka. 24 blue c/n 96310432305 in front and 20 blue c/n 96310430084 in the lead.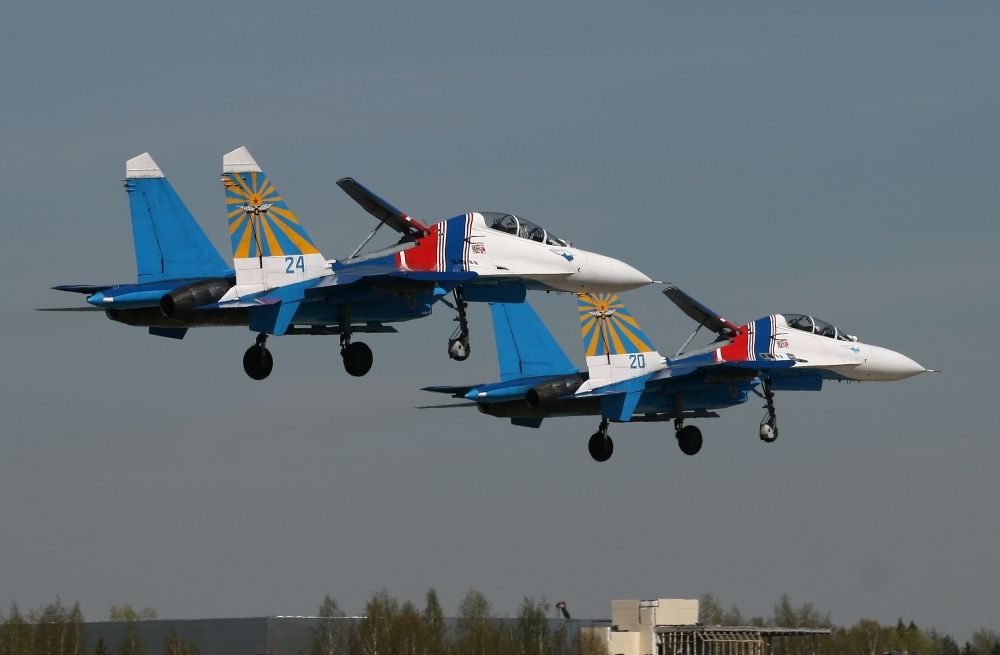 Su-27 Flanker B 03 blue from the Russian Knights. Who knows the c/n of this bird ?
Chkalovskaya may 7 2015
Yak-42D Atmosphere 42440 c/n 4520424210018. Visiting aircraft from Ramenskoye ( Zhukovsky ). This Yak-42D was acquired in November 2011 by the Myasishchev Design Bureau. This aircraft has been converted into a flying laboratory for geophysical monitoring, created under a contract with the Federal Service for Hydrometeorology and Environmental Monitoring of Russia (Roshydromet).
Il-62M RA-86561 c/n 4154842 with antenna fairing on it's back.
An-72 Coaler RA-72965 c/n 36572093863.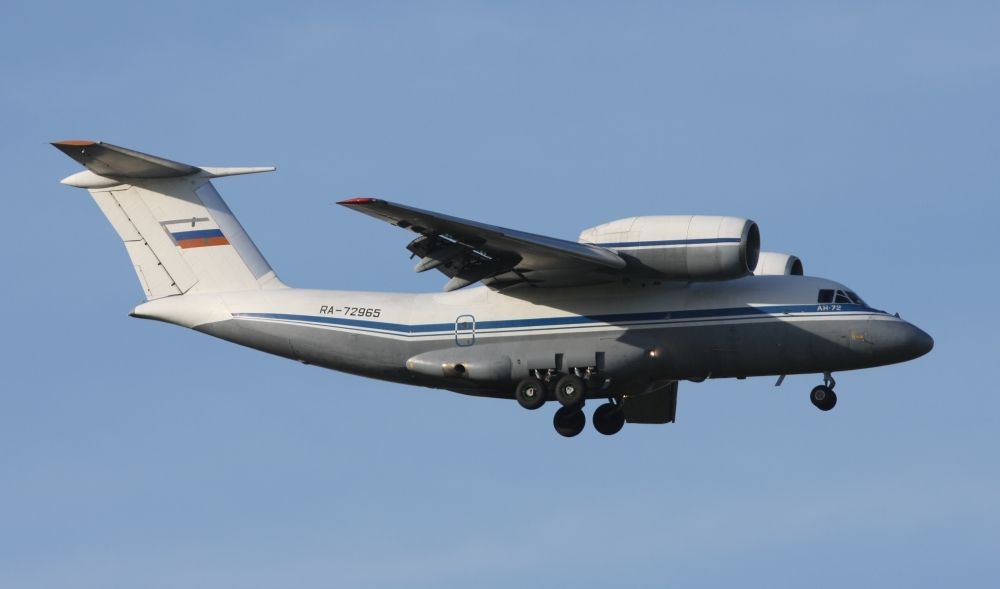 Tu-134A-3 RF-65150 c/n 60650 Roscosmos
An-72 RF-72956 43 red c/n 36572092853. Chkalovskaya inmate.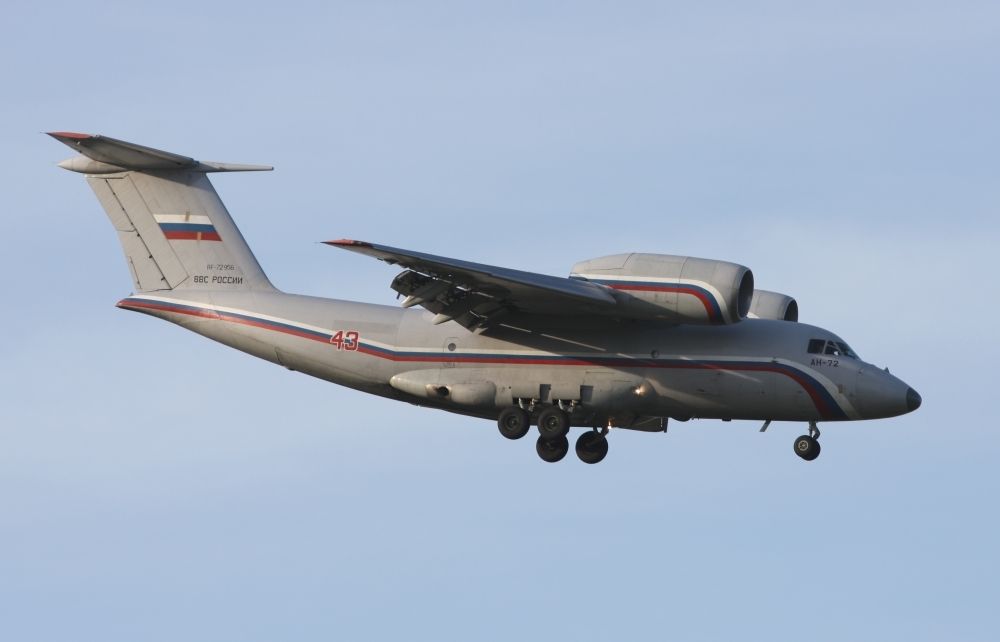 Chkalovskaya may 8 2015
Nice visitor ! Il-76MD 21048 c/n 1033417557 Chinese airforce.
Chkalovskaya may 10 2015
Il-76MD RF-78777 c/n 0083489654 visitor from Pskov.
Il-18E Coot RA-75676 c/n 185008605.
Il-76TD 4K-78131 c/n 2093421717 from Azerbaijan airforce taking off to return home.
Tu-154B-2 RA-85555 c/n 82A555. Another old B-model still going strong.
An-124-100 RA-82036 c/n 9773052955071 from 224th Air Detachment of Military Transport Aviation based at Migalovo.
We ended this trip with the same aircraft we saw first during this trip. An-22A RA-09342 043482282 from Tver catches the final sun rays of this day saying goodbye to us. Not razor sharp but taken with 1/60 shutter time it gives a nice prop blur.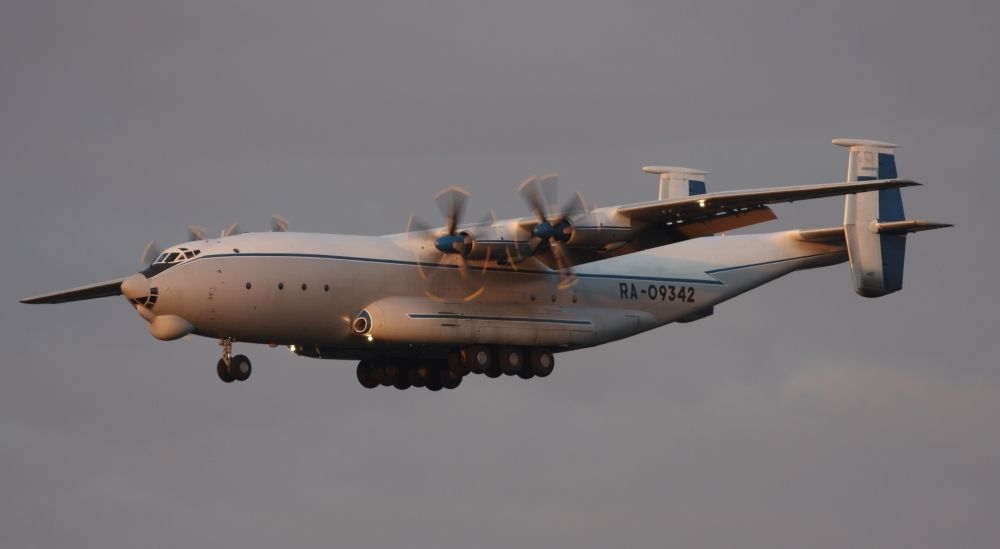 With this small overview I wanted to give you an impression what one can see in one week in the vicinity of Moscow during 'parade week'. On may 11 we flew back to The Netherlands.